About 911 Restoration of Virginia Peninsula
911 Restoration of Virginia Peninsula
When a water damage emergency occurs, it's important to know your options. Emergencies such as fire damage, house flooding and smoke removal should only be handled by professionals. The specialists at 911 Restoration of Virginia Peninsula are here to help.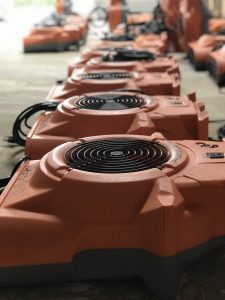 911 Restoration of Virginia Peninsula offers same-day service for all emergencies and a 45-minute response time. The water damage experts are available 24/7/365. Our professional technicians are licensed, insured, and bonded. They will also provide a free visual inspection for all types of property owners. 

911 Restoration of Virginia Peninsula is trained to handle any water damage emergencies. The trained experts are led by Damaris Yuille.
Yuille, an owner of a carpet cleaning company, recognized the potential to help others through water restoration services and decided to dedicate himself to helping customers. He has been involved in the water damage business for many years. Our water restoration company not only provides a Fresh Start for property owners, it also provided a Fresh Start for Yuille to help others.
Yuille leads the group of professionals with compassion and care. The water damage professionals value integrity and help the customer above all else. 911 Restoration of Virginia Peninsula is locally owned and operated but is a nationwide restoration company dedicated to helping customers in their time of need.
The property will be restored to its previous state and you will be provided a Fresh Start. If you want the best in the business, call 911 Restoration of Virginia Peninsula today!
Water Damage Restoration
While water damage emergencies can be overwhelming, they can also be easily prevented with just a few measures. Flooded bathrooms, ceiling leaks, and many other disasters can happen to a property. Older properties in general, are also more prone to disasters. As a result, it's critical for property owners to call 911 Restoration as soon as an incident happens so that we may minimize the damage costs. More time equals more cost.
For proper plumbing maintenance, it's important not to flush any large objects, as that can cause plumbing backups. This can lead to burst pipes, which can cause a myriad of issues. The water mitigation experts also deal with mold removal, which is an additional obstacle when incurring water damage. Once any black mold is spotted and symptoms such as asthma or allergies start to occur, call our mold inspection staff in Virginia today.
Preventive measures can help stop any water damage emergency in its tracks. Having a water damage restoration expert or plumber inspect the property every five years can be invaluable. The pipes that are exposed surrounding the property are the most likely to burst, so inspecting these every few years can also halt any possible flood cleanup.
Emergency Mitigation
In water damage emergencies such as mold removal or flooded basements, it's important to stay calm and leave the water cleanup to the experts. The staff of trained professionals is here to help with any ceiling leaks, burst pipes, and more. There are many types of water damage, and disaster cleanup experts can handle them all with ease and positivity.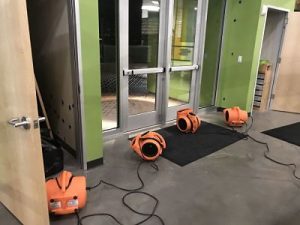 Our technicians have all the equipment and training to handle sewage water extraction emergencies. These emergencies can not only damage the property, but they can also make the owner fall ill as well. It can be incredibly dangerous to attempt a sewage backup cleanup on your own, which is why leaving it to the experts is beneficial.
911 Restoration of Virginia Peninsula is trained in any water damage emergency and IICRC-certified. There may be other options for disaster cleanup, but the water damage restoration experts handle each situation with care. It's important for the specialists to treat every emergency individually and to provide the property owner with peace of mind during this difficult time.
The customer is always put first in the event of any water damage emergency. The technicians strive to not only restore your property 100%, but they aim to leave it in a better state than before. Getting through this water leak emergency is easy with the help of a team of trained professionals.
911 Restoration of Virginia Peninsula works with a positive attitude to provide you and your property a Fresh Start. The experts work with you every single step of the way. Whether it is smoke removal, mold inspection, or any other emergency restoration, there is no better company to trust with your property or emotions in this difficult time. We will provide you with a Fresh Start, so call today!