Reviews
With over 30 years of experience in the restoration industry, 911 Restoration has accumulated a large portfolio of satisfied customers eager to share their positive experience with you.
Since we provide a very vast array of services, our customers vary and include all personal, business and government entities:
Celebrities and VIPs
Property owners, managers and tenants
Management companies and large complex building owners
Big corporations, insurance companies and banks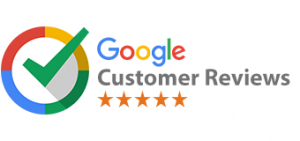 Thelma

19th of May 2021

I am giving 911 Restoration of Virginia, Peninsula a five star rating because Damarris & his team did a great job in a reasonable amount of time. They removed our water damaged floors, replaced part of a wall that had water & termite damage. They removed & replaced an outside water logged bedding area that was causing damage to the wall (& house) and they did much more. Thank you for your expertise and professionalism.

Alexander Cuddeback

1st of May 2021

Damaris is very knowledgeable about restoration. His company displays high professionalism 24/7 and he leaves his customers with peace of mind that their property is being taken care of. Highly recommend if you have water damage, fire damage, mold damage, sewer damage.

Will Smith

9th of November 2021

We dealt with Damarris, Brian and John. I have never dealt with a company that was so prompt to respond, attentive to detail, and most importantly considerate in my life. They were fast, very informative throughout the process, and genuinely care about their customers and work. For dealing with sewage clean out, they knocked it out of the park. I cannot begin to express my gratitude for helping my grandmother with her house issues. Cannot recommend them enough.