Commercial Water Damage Restoration in Virginia Peninsula
For commercial property owners residing in Virginia Peninsula, disaster is always at the back of their minds. Whether it's a flood from a burst pipe or ceiling leak or fire damage, apartment building or retail complex owners should always be prepared for the worst. If your building has been the victim of a disaster, time is of the essence. It's critical to contact a commercial restoration company to start taking care of the job right away.  Call us at 757-942-1104 and allow us to offer you a free visual inspection.
Whether it's water, smoke, or mold removal, our team of professionals will remedy the problem without any disruptions to your daily business operations.
Commercial Restoration Services with a Caring Touch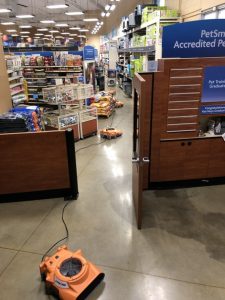 Seeing your commercial property underwater or up in flames can be terrifying.
Water damage or smoke can wreak havoc on your commercial building and can put your employees, residents, and customers in harm's way.
911 Restoration has the technicians and tools in place to quickly resolve the problem. No commercial restoration project is too big for us to promptly tackle.  Call us at 757-942-1104 and see how we can help.
Our "fresh start" approach enables us to make each and every one of our clients the center of our focus.
Other benefits of partnering with us include:
A free visual inspection for property owners only
Testing and evaluating your building's structure for damage
A free insurance consultation
Complete building restoration
Total drying and dehumidifying of your property
45-minute response time
And much more!
Water Damage Repair Available in Virginia Peninsula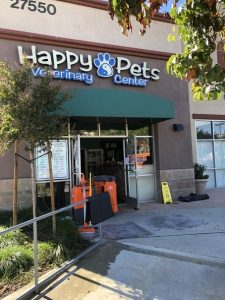 Water damage is one of the most devastating disasters a commercial property owner can experience. Mold can start growing within just 48 hours of a flood and a small problem can quickly become a huge emergency if not acted upon fast.
It's imperative that you contact a commercial restoration company right away if your property has suffered from water damage. 911 water Restoration is equipped to property and effectively take care of your water damage issue.
We recently serviced an office building owner in Virginia Peninsula. 911 Restoration worked closely with him and his employees to ensure this would not happen. Our sympathetic services and fast-acting techs put him at ease. We were able to swiftly provide our commercial restoration services to him and not interrupt his company at all.
911 Restoration is just that company. We will provide you with prompt and actionable services within just 45 minutes and an IICRC-certified mold removal company in Newport News that can reign in your fungi problem promptly.
Call 911 Restoration locations at 757-942-1104.
Serving the communities of Fort Eustis. Grafton, Newport News, Poquoson, Seaford, Suffolk, Yorktown, Hampton City and surrounding area.