Fire Damage Restoration in Virginia Peninsula
For commercial and residential property owners living in Virginia Peninsula, seeing their home or business ablaze is the last thing they want to deal with. But the sad fact of the matter is that a fire can happen to anyone, at anytime. The best thing you can do if you're a building owner is to be proactive and have the number of a fire restoration services company in your rolodex. Thankfully, 911 Restoration of Virginia Peninsula is on hand to tackle your fire restoration woes right away. Call us at 757-942-1104 and allow us to offer you a free visual inspection.
Whether you live across the street or across the county, our expert technicians will be at your location within just 45 minutes of your initial phone call. We are available 24/7/365 to get to work and get your building back to normal right away.
Fire Restoration Services with a Caring Touch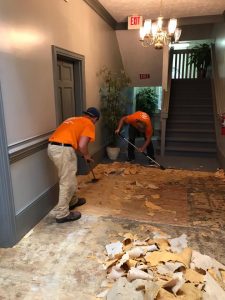 A fire can be a devastating experience to any property owner. Seeing your personal items destroyed can be heart-wrenching. But once the flames have been put out, you need to get to work right away in order to avoid costlier repairs or additional losses.
While flames will consume and burn your property, smoke damage has its own set of horrific effects. Not only will smoke char and discolor your walls and leave soot on the floor, but it will also leave behind unpleasant odors and can be harmful to your health.
Some of the effects of smoke damage include:
Discoloration – Smoke will discolor your walls, ceiling, and any other surface it touches. Within just a few short days, these surfaces can turn a yellow hue.
Odor – Smoke will also leave a smoky smell on anything it gets its hands on. Smoke creates carbon particles in the air. Getting rid of these particles is the first step to getting rid of the odor.
Electrical Damage – Your electrical system can be compromised by a fire. Cords, switches, outlets, and fuses should all be thoroughly inspected for damage.
Structural Damage – The structure of your home or office may expand or start warping due to being exposed to such intense heat.
If your building is in need of fire restoration services, it's imperative to call the experts right away. 911 Restoration of Virginia Peninsula is available at all hours to repair and restore your building. As soon as you call us, we'll send out our techs and will arrive at your door within just 45 minutes, regardless of where you are located.
We understand the tremendous stress fire cleanup and smoke removal can have on a property owner. This is why we have adapted a "Fresh Start" attitude to every job we do, regardless of the size and scope. 911 Restoration is dedicated to putting our customers at the center of our attention. We not only provide excellent fire restoration services, but sympathy and support as well. We will listen thoroughly to all of your needs and quickly address any questions and concerns you may have. We are here for you when you need us the most. Call us at 757-942-1104 and see how we can help.
Other benefits of working with us include:
A free fire damage assessment for property owners only
Complete odor and smoke removal
A free insurance consultation
Fire info center
Direct insurance billing
Inventory listing
Storing and packing of your undamaged items
Total property restoration
Soot and ash removal
Cleaning of surfaces, furniture, and dishes
And much more!
Water Damage Services Available 24/7/365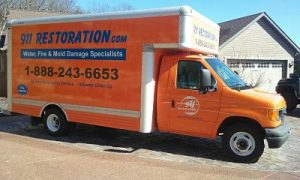 If your property has experienced a fire, you may have experienced water damage too. Firefighters use hundreds of gallons of water to put out the flames and tame the fire, leading to flooding.
911 Restoration is equipped to handle water damage restoration too. We can completely extract water from your home or commercial property and thoroughly dry and dehumidify all surfaces and rooms.
It's essential to act fast when water damage happens. If left unattended to, water can lead to mold growth, which is a serious problem.
If you are in need of fire restoration or water damage restoration Virginia Beach, contact the team that cares. We're available at all hours, day and night, to lend a hand when you need it the most.
Contact 911 Restoration today. We'll be there within 45 minutes or less to help you get your property, and your life, back to normal. We service Fort Eustis, Hampton, Newport News and all surrounding cities. Call 911 Restoration locations at 757-942-1104.