Mold Removal in Virginia Peninsula
Mold, the mere mention of the word can send home and business owners into a tizzy. It not only looks frightful but can weaken the structural integrity of your building and also cause harmful health issues. In the worst-case scenarios, mold can lead to the condemnation of your residential or commercial building.
If your property has suffered from water damage from a burst pipe, ceiling leak, or basement flooding, it is totally possible that you have mold present somewhere in your building. While mold is accompanied by green stains on your surfaces and unpleasant musty odors, it can also crop up in unseen areas of the home. Thankfully, 911 Restoration of Virginia Peninsula is equipped to professionally remedy your mold problem. We offer complete mold removal, and fire damage restoration services available around the clock to get your property back to normal. Call us at 757-942-1104 and allow us to offer you a free visual inspection.
Mold Removal Services in Virginia Peninsula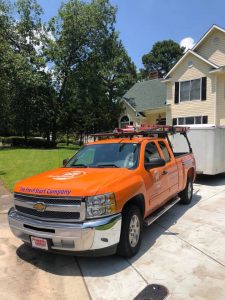 Mold can appear wherever there is moisture present. If your property recently experienced flooding and had to undergo water damage restoration services, you may need thorough mold removal services as well.
There are many negative consequences to having mold present inside your building. While mold provides benefits in nature by breaking down matter, it can wreak havoc on your walls, ceiling, counters, and whatever other surfaces it touches. Folks who are sensitive to mold can also experience numerous symptoms, such as throat irritation, wheezing, upper respiratory problems, and skin irritation.
It is imperative that you have mold removal services performed on your home or commercial building immediately if you suspect mold to be present. Our seasoned technicians will go to work right away on testing for mold and completely removing it from the premises if it is present.
We understand that the presence of mold inside your home or office can be daunting. You fear for your welfare as well as the well-being of your family or employees and customers. Thankfully, 911 Restoration of Virginia Peninsula delivers not only high-quality mold removal services but sympathy and support when you need it the most. Call us at 757-942-1104 and see how we can help.
Our "Fresh Start" allows us to help you see the silver lining of this dire situation. We offer incredible customer care and support during these trying times and always put our customers first.
Other benefits you'll get from working with us include:
A free visual mold inspection for property owners only
Expert mold inspection and sampling
Third-party lab testing for mold
Complete mold removal services
Total structural drying and dehumidifying
And much more!
Water Damage Restoration and Mold Remediation 24/7/365
Flood damage repair and mold remediation can take its toll on your property. If left unattended, it can swiftly lead to costly repairs and even more damage.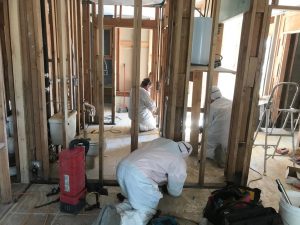 This is why time is of the essence when it comes to water damage restoration services. If you sit on the problem or try to take care of it yourself, the results can be deadly. Thankfully, 911 Restoration is fully equipped to handle your water damage restoration needs.
Some of our water damage restoration service benefits include:
Emergency storm repairs
Roof repair and boarding up
Complete home restoration
A free insurance consultation
Total water extraction, drying, and dehumidifying
Additionally, we are available 24/7/365. Whether it's day or night, our techs will be at your location within just 45 minutes of your initial phone call to start mold remediation and water damage restoration work immediately.
Never ignore water damage or mold problem! Within just minutes, water will take its toll on your beloved possessions and within mere days, a mold infestation can become a widespread emergency.
911 Restoration is an IICRC-certified mold removal company, meaning that we are confirmed experts in our industry.
If you are in need of water damage restoration in Virginia Beach, contact 911 Restoration of Virginia Peninsula right away. Our team will be at your location as soon as possible to help you get your residential or commercial property restoration. We service Fort Eustis, Hampton, Newport News, and all surrounding cities.
Serving the communities of Crime Scene, Suffolk, Hampton, Tabb, Williamsburg, Fort Eustis, Grafton, Newport News, Poquoson, Seaford, Yorktown and surrounding area.