Disaster Restoration in Virginia Peninsula
Disaster can strike anytime, anywhere. From flooding caused by a burst pipe or ceiling leak to fire damage or mold removal, commercial and residential buildings are susceptible to all types of disasters. For property owners, a disaster can be devastating. Seeing your beloved possessions underwater or in flames can take an emotional toll on anyone. This is why it is imperative to hire a disaster restoration team that can not only tackle the job but provide you with sympathy and support when you need it the most.
Thankfully, 911 Restoration of Virginia Peninsula is just the company to call. No matter how big or small the scope of the project is, our caring team will provide you with incredible disaster restoration services with a caring touch. Regardless if you're across the street or across the county, our team will be at your doorstep within just 45 minutes of your initial call to start repair and restoration services right away. Call us at 757-942-1104 and allow us to offer you a free visual inspection.
Emergency Restoration Services Available 24/7/365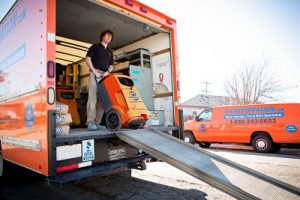 Whether it's from basement flooding or a severe storm, a disaster can spark fear in the heart of any property owner. When water damage or a fire strikes, it's critical to know a knowledgeable disaster restoration services company to call.
911 Restoration of Virginia Peninsula will never leave you in the dark. We provide a light at the end of the tunnel during this trying time. We only employ the best in the business and are equipped with the right tools and knowledge to get the job done promptly. Whether it's a home, office building, or retail complex, our seasoned technicians can get to work right away.
If water damage or smoke damage has affected your home or business, it's vital to get to work on the damage promptly. If left unchecked, both water damage and fire can lead to costly cleanup efforts and even health hazards. 911 Restoration understands that time is of the essence when it comes to disaster restoration services. This is why we are always on hand to start repairs and remediation. Whether it's midnight or noontime, winter or summer, we'll be at your location within just 45 minutes. Call us at 757-942-1104 and see how we can help you.
We deal with all types of disaster restoration, including:
Flood damage repair
Smoke removal
Mold decontamination
Some of the benefits of working with our company include:
A free visual inspection for property owners only
Emergency storm repair
Boarding up services
Leak repair and detection
A free insurance consultation
Evaluating and testing your building for structural damage
Complete home or business restoration
Total drying and dehumidifying
Third-party lab testing for mold
IICRC-certified mold removal
And so much more!
Water Damage Repair with a Caring Touch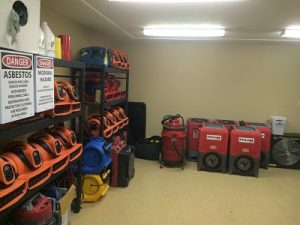 One of the most devastating disasters to experience is flooding and water damage. Water can wreak havoc on any property and leave tons of damage in its wake. From soaking your carpets and dry wall to creating a breeding ground for mold, water damage always needs to be taken seriously.
911 Restoration of Virginia Peninsula is prepared to tackle your water damage woes. Our team of expert techs are always on hand to restore and repair your building and get your life back on track.
We are committed to putting our customers first. We understand that disaster restoration, including water damage, can be an extremely troubling and stressful time. This is why we have adapted a "Fresh Start" approach to every job that we do. We want to provide the most supportive and sympathetic services to you in this dire time and help you to see the silver lining of the situation. With us, it's always personal. We are here to address any questions or concerns that you may have. You are our top priority – always.
If you have suffered from water damage and are in need of disaster restoration and relief services, contact 911 Restoration right away. Our job is to get your property up and running again. We are available 24/7/365 to help you and to take action.
911 Restoration of Virginia Peninsula is an IICRC-certified disaster restoration company in Newport News that can reign in your fungi problem promptly.
When disaster strikes, it is best to be proactive. Contact us immediately and we'll be there within 45 minutes to help you in your time of need. We service Fort Eustis, Hampton, Newport News, and all surrounding cities.
Serving the communities of Fort Eustis. Grafton, Newport News, Poquoson, Seaford, Suffolk, Yorktown, Hampton City and surrounding area.