Mold Removal in Williamsburg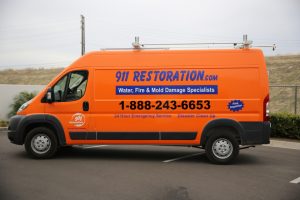 You can protect your property and your health immediately after a mold infestation in Williamsburg. Just contact the mold remediation pros at 911 Restoration of Virginia Peninsula, 24/7/365. All our mold cleanup techs are IICRC certified and ready to address your needs. Get a Fresh Start following a mold infestation. Call us at 757-942-1104 and allow us to offer you a free visual inspection.

Getting help right away after you spot signs of mold can limit the damage to your property. That's why the licensed, bonded, and insured mold removal techs at 911 Restoration of Virginia Peninsula will reach your property within 45 minutes of an emergency call. Once they arrive they can:
Offer You a Mold Inspection and Mold Testing

Begin Home and Business Mold Decontamination

Ensure Your Property is Completely Clear of Mold
Let us begin working on your mold cleanup needs in Williamsburg right now so you can move forward with peace of mind.
Can Mold Remediation in Williamsburg Help Commercial Properties?
Mold can grow inside your home or business in Williamsburg. This fungus thrives in any area that is damp and dark. Fortunately, the mold remediation pros at 911 Restoration of Virginia Peninsula can help you if you are dealing with a commercial or residential mold infestation.
Our Williamsburg mold cleanup techs have:
The Experience to Take On Large and Small Mold Infestations

The Equipment to Cleanup Your Business Quickly

The Training to Handle Any Type of Mold
You don't have to wait, worrying about your inventory and the state of your property, after you spot mold growth. You can contact us around the clock to begin mold decontamination in Williamsburg. Crews will put your needs first, starting with a mold inspection to identify your unique needs. Let us get you back up and running right now. Call us at 757-942-1104 and see how we can help you.

Can Mold Cleanup Crews Take Care of Flood Cleanup?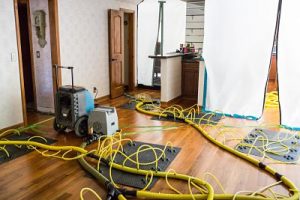 Here at 911 Restoration of Virginia Peninsula, we know that most mold infestations are the result of a water damage emergency, like a flood or a pipe burst. That's why our Williamsburg mold removal techs are trained to take care of water extraction, dehumidification, and water damage restoration.
You can count on mold remediation crews to repair water damage while we take care of mold removal in Williamsburg. Mold decontamination crews can even check for water damage during your mold inspection in Williamsburg, so you know what the restoration process will involve for you. Our Williamsburg mold decontamination techs can also:
Pack Out and Store Your Uninfested Belongings

Help You Handle Insurance Agents

Clean and Disinfect Your Home or Business

Ensure All Mold Odors Are Removed
Let mold removal techs bring your property back to the perfect condition that you deserve so you that you can move forward with confidence. All mold remediation techs in Williamsburg are ready to address your property restoration needs immediately. Contact us now to take the first step in restoring your property to better-than-new condition with a mold inspection. Call us at 757-942-1104

Servicing the cities of Fort Eustis, Grafton, Hampton, Newport News, Poquoson, Seaford, Suffolk, Tabb, Williamsburg, Yorktown, Hampton City, Hampton Roads, Virginia Peninsula, Norfolk, Chesapeake, and surrounding areas.