Mold Removal in Poquoson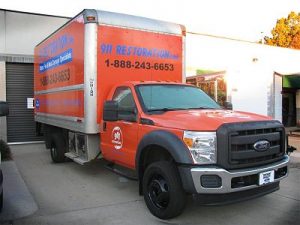 You can get same-day help with mold removal in Poquoson by contacting 911 Restoration of Virginia Peninsula. Our licensed, bonded, and insured mold remediation techs can reach your property within 45 minutes of an emergency call, 24/7/365. Take the first step to getting a Fresh Start right now by contacting us. Poquoson mold cleanup crews can:
Send a Sample of Your Mold to a 3

rd

Party Laboratory for Mold Testing

Perform a Comprehensive Mold Inspection

Address the Underlying Causes of Your Mold Infestation

Clean and Disinfect Your Property and Possessions

Use Mold Decontamination for Odor Removal
All techs have the experience and training to deal with both commercial and residential mold remediation in Poquoson. Techs are also ready to take on water damage restoration. We can dry out your property, repair leaking pipes, and get rid of the root causes of a mold outbreak.
You can take all of the stress out of mold decontamination in Poquoson by contacting us right now. Let us spring into action to give you back your peace of mind. You can start getting answers today with a mold inspection.
Can Mold Really Impact Your Health in Poquoson?
There's a lot of anxiety surrounding black mold growth in the world today. It's true that black mold – and other toxic molds – can lead to serious health issues if you are exposed to their spores. This exposure can even occur if you try to handle mold cleanup in Poquoson on your own.
However, many forms of mold will not threaten your physical well-being. They could, however, damage your property, cause ugly discoloration in your home or business, and leave behind a foul odor. Mold removal techs can address all of these issues by:
Using Protective Gear for Mold Remediation

Repairing the Damage Caused by Mold Growth

Taking Care of Odor Removal with Mold Decontamination
Let us focus on the specific type of mold you are dealing with by offering you a mold inspection in Poquoson. Mold cleanup crews have the experience and training to fully complete mold removal for you, even if you are dealing with black mold.
Can You Stay in Your Property During Mold Remediation in Poquoson?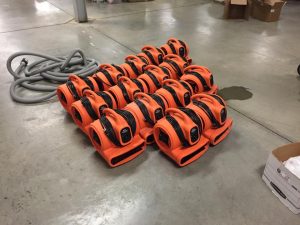 Some property owners fear they will have to leave their home or business for a lengthy period of time during mold remediation in Poquoson. In fact, in many cases you will be able to stay at home or at work as our techs complete mold cleanup for you.
You can remain in your property because mold removal techs will take steps to isolate all areas impacted by mold growth. Crews can set up plastic sheeting to physically cut off mold infested areas. Techs may also use air filters and negative air pressure machines to keep mold spores contained while they work.
Find out more about your options for mold decontamination in Poquoson by contacting us now for a mold inspection.
Servicing the cities of Fort Eustis, Grafton, Hampton, Newport News, Poquoson, Seaford, Suffolk, Tabb, Williamsburg, Yorktown, Hampton City, Hampton Roads, Virginia Peninsula, Norfolk, Chesapeake, and surrounding areas.