Mold Removal in Seaford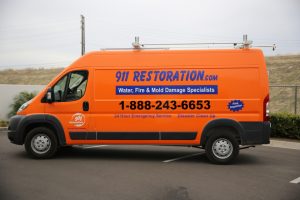 A mold infestation can damage your property and threaten your health in Seaford. Fortunately, you can get help 24/7/365 by contacting 911 Restoration of Virginia Peninsula. Our Seaford mold removal techs are IICRC certified to handle residential and commercial mold cleanup. Let us race out to your property within 45 minutes to provide you with a Fresh Start by:
Completing a Mold Inspection and Mold Testing

Isolating All Areas Infested with Mold

Cleaning Up Your Possessions

Handling Thorough Mold Decontamination
All mold remediation techs at 911 Restoration of Virginia Peninsula are licensed, bonded, and insured to fully restore your property. Mold removal crews have years of training and experience with mold decontamination in Seaford. The mold cleanup pros at 911 Restoration of Virginia Peninsula can also:
Pack Out and Store Your Mold-Free Possessions

Offer Guidance with Your Insurance Policies

Repair Water Damage That Caused Mold Growth

Give You Back Your Peace of Mind
We put you first following a mold infestation. Find out more about how mold decontamination techs can help you now with a mold inspection in Seaford.
How Long Should Mold Remediation in Seaford Take?
It's natural to want to know how long you have to wait to have your property brought back to better-than-new condition following a mold infestation. Generally, mold remediation in Seaford can be completed in under a week. In some cases, mold removal might only take a single day.
A Seaford mold cleanup crew can provide you with more specific information about your situation following a mold inspection in Seaford. Your mold inspection can also help techs determine:
What Type of Mold You're Dealing With

How Far the Mold Spread in Your Property

The Best Strategies for Mold Decontamination
Let us developed a personalized mold abatement plan for your property. Mold remediation crews won't consider mold removal in Seaford complete until there are no remaining signs that you ever experienced a mold infestation.
What Are the Common Causes of Mold Infestations in Seaford?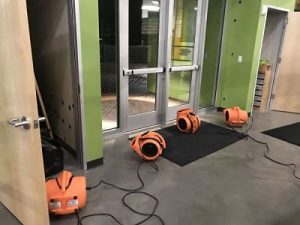 The area around Seaford can be muggy and humid throughout much of the year. This damp weather encourages the growth of mold in local homes and businesses. Mold infestations can be even more common if you experience a water damage emergency, such as a pipe burst or a flood.
Getting rid of excess water quickly can reduce the odds that you'll experience a mold infestation. The pros at 911 Restoration of Virginia Peninsula have the training to take care of water damage restoration, water extraction, and flood cleanup in Seaford. You can contact mold cleanup techs right away to get professional help after a water damage event.
Crews can also identify water damage caused by a leaking pipe. This type of water damage can easily lead to mold overgrowth. Let us handle water damage restoration and mold remediation in Seaford right now, so you can move forward with a Fresh Start.
Servicing the cities of Fort Eustis, Grafton, Hampton, Newport News, Poquoson, Seaford, Suffolk, Tabb, Williamsburg, Yorktown, Hampton City, Hampton Roads, Virginia Peninsula, Norfolk, Chesapeake, and surrounding areas.