Mold Removal in Newport News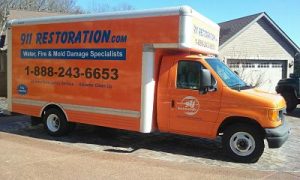 Did you discover mold growth in your property in Newport News? If so, you can get help 24/7/365 by contacting 911 Restoration of Virginia Peninsula. Our mold removal techs are IICRC certified to take care of residential and commercial mold cleanup in Newport News. Let us provide you with the Fresh Start you deserve now. We offer clients in your situation:
A Mold Inspection and Mold Testing with a 3

rd

Party Laboratory

Pack Out and Storage Services

Help Within 45 Minutes of Your Emergency Call

Full Mold Decontamination and Odor Removal Services

Repairs for Water Damage That Caused Mold Growth
As a full-service property restoration company, 911 Restoration of Virginia Peninsula can help you get rid of mold growth, dry out your property, and completely renovate your home or business. Let our licensed, bonded, and insured mold remediation techs take charge today. Mold removal crews can work tirelessly to handle all aspects of mold decontamination in Newport News.
What Should You Expect from Mold Remediation in Newport News?
The process of mold remediation in Newport News doesn't need to be secretive or shrouded in mystery. The mold cleanup techs at 911 Restoration of Virginia Peninsula believe in increasing your peace of mind by keeping your informed about mold removal. Generally, mold cleanup in Newport News includes:
An Opening Mold Inspection to Determine Your Needs

Isolating Mold Growth with Plastic Sheeting

Cleaning and Disinfecting All Areas Infested with Mold

Removing Mold Spores with Air Filters

Checking Your Possessions for Signs of Mold Growth

Handling Odor Removal with Mold Decontamination

Finishing a Final Mold Inspection to Ensure Your Property is Mold Free
The exact steps completed in your property may vary to meet your unique needs. Our Newport News mold removal techs don't believe mold remediation should be one-size-fits-all. Return your property to perfect condition with personalized service by contacting us right now for mold cleanup services.
What Causes Mold Outbreaks in Newport News?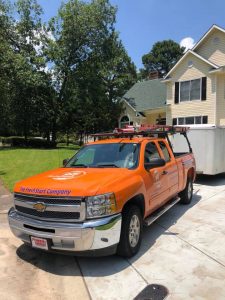 Mold may begin to grow quickly in your property if you experienced a water damage emergency in Newport News. This fungus generally thrives in damp and dark environments. This means that you may spot mold after a pipe burst, flood, or major storm
However, the muggy weather we see in Newport News can also allow mold to grow in your property without a storm or plumbing disaster. Keeping your property dry can lower the odds you'll face a mold infestation. You can recover from water damage emergencies quickly by contacting 911 Restoration of Virginia Peninsula for:
Emergency Water Extraction

Drying and Dehumidification Services

Repairs for Water Damage Events
We can handle flood cleanup and water damage restoration for you. Mold remediation techs can also perform a mold inspection in Newport News following any water damage emergency. If crews spot signs of mold growth, they can begin mold decontamination without delay.
Servicing the cities of Fort Eustis, Grafton, Hampton, Newport News, Poquoson, Seaford, Suffolk, Tabb, Williamsburg, Yorktown, Hampton City, Hampton Roads, Virginia Peninsula, Norfolk, Chesapeake, and surrounding areas.