Water Damage and Mold Removal in Poquoson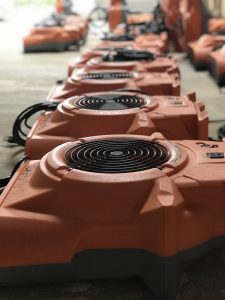 You may have woken in the middle of the night to the stench of sewage rising from the basement. Or perhaps you walked into your place of business at 7:00 a.m. only to discover a pipe burst flooding your property. Maybe a violent tropical storm sent a tree branch crashing through your roof.
No matter what force is to blame for you water damage, time is of the essence to prevent major damages.
Luckily, if you need water damage restoration in Poquoson, you have 911 Restoration of Virginia Peninsula on your side.
Our flood cleanup crew can be reached day or night, any day of the year including holidays. When you call for service, water damage restoration experts will be at your door in 45 minutes or less, ready to offer a free visual inspection for property owners. Every member of staff is IICRC certified and capable of handling every aspect of flood cleanup, including structural repair, mold inspection, and mold remediation.
Owning property in a region rocked by frequent storms and increasingly frigid winters certainly has its disadvantages. But because local properties are particularly vulnerable to water damage, you can trust that the water damage restoration staff at 911 Restoration of Virginia Peninsula have seen it all and are fully equipped to handle your unique situation. They come to you with all the resources of a national chain and the personal attention of a business that's locally owned and operated. Our experts see you first and foremost as a member of their community, and they approach your water damage restoration needs with their full attention and compassion.
If you need flood cleanup in Poquoson, call 911 Restoration of Virginia Peninsula. You can't afford to wait another second, and our water damage restoration technicians won't ask you to.
24 Hour Emergency Water Cleanup
Water damage restoration is always an urgent undertaking. The damages from water incidents like pipe bursts can be vast. Floorboards rot. Drywall is destroyed. Spores gather and thrive on any available damp surface, making mold inspection non-negotiable to protect the integrity of your home or business.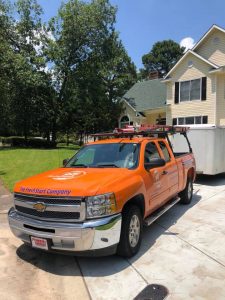 These are only a handful of the reasons 911 Restoration offers 24-hour emergency flood cleanup. This includes storm repair, boarding up, and water extraction. If the cause of your water damage is unknown, they offer leak detection. If the damages are unknown, they offer structural testing to make sure they leave your property in sound condition by the time their work is done.
You can expect fully comprehensive service, from water extraction to structural drying to mold inspection and mold removal. The water damage restoration technicians will not declare flood cleanup complete until they know they have resolved the cause of the problem, eliminated the risk of long-term damage, and repaired every surface, leaving your property better than new.
They even go one step further, offering a free insurance consultation and guidance through the sometimes complicated paperwork process. 911 Restoration knows that delivering peace of mind means helping you get through water damage restoration and mold remediation with as little expense as possible. They work with every homeowner's insurance provider to ensure they can offer the most affordable service to every customer.
You may understandably see your water damage as a disaster, but your flood cleanup crew views it as an opportunity for a Fresh Start. Everything they do is driven by the goal of delivering a property in even better condition than before your pipe burst or basement flood.
Today may be a bad day, but call 911 Restoration of Virginia Peninsula, and our staff will make sure this bad day is the first step toward a great tomorrow.
Mold Removal In Poquoson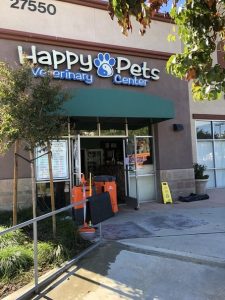 Even if your water damage is nothing more than a slow, creeping leak, you don't want to let water damage restoration fall to the bottom of your to-do list. Mold spores only need 24 hours of exposure to a damp surface to start a thriving mold colony. And while many property owners consider mold to be more unsightly than anything else, the truth is that mold poses a threat to your structure and your health. Mold removal needs to happen swiftly and be handled by a professional mold removal company.
The mold remediation technicians at 911 Restoration are certified in mold inspection and mold removal. They are able to recognize toxic varieties and handle mold remediation safely and efficiently. They repair any drywall, flooring, or carpet that has been irreparably damaged or contaminated, and they handle structural drying so you're unlikely to need mold remediation again in the near future.
If you call on 911 Restoration for water damage restoration, you can expect thorough mold inspection to be part of the process. That's because our staff believes in full restoration, from cause to effect, so you and your property are left in top condition.
For comprehensive water damage restoration and mold removal in Poquoson, call 911 Restoration of Virginia Peninsula.
Servicing the cities of Chesapeake, Fort Eustis, Grafton, Hampton, Hampton City, Hampton Roads, Newport News, Norfolk, Poquoson, Seaford, Suffolk, Tabb, Williamsburg, Yorktown, Virginia Peninsula, and surrounding areas.