Water Damage and Mold Removal in Yorktown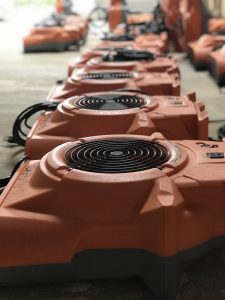 Yorktown is a community characterized by beautiful properties. Unfortunately, these properties are frequently at risk of water damage, no thanks to wild storms and heavy precipitation. Not to mention the region's recent uncharacteristically frigid winters, causing ice dams and frozen pipes that lead to pipe bursts.
Fortunately, even as the local climate changes and creates new risks, local property owners can always count on 911 Restoration of Virginia Peninsula to handle every water damage incident with urgency and expert knowledge.
Our water damage restoration technicians are standing by to assist you 24/7/365. They are well aware of that a slow response can turn even a small water damage incident into a costly disaster. The flood cleanup crew guarantees they'll be at your home or business in 45 minutes or less. You can rest assured that water damage restoration will be taken care of promptly so you face as little damage as possible.
At 911 Restoration, we work diligently to provide you with instant peace of mind. Not only can you expect prompt attention, but you can also rest easy knowing every single water damage restoration specialist is a true expert with IICRC certification. They are prepared to handle every aspect of flood cleanup and mold removal, including damage repairs, mold inspection, sanitation, and structural drying.
Wondering if your homeowners insurance covers water damage? Your water and mold remediation staff will help you answer that question with a free insurance consultation. You can even count on assistance filing your claim.
Whether it's a sewage backup, pipe burst, ceiling leak, or mold inspection, 911 Restoration of Virginia Peninsula has you covered with full-service water damage restoration in Yorktown. Call today for knowledgeable service and immediate peace of mind.
Emergency Water Removal In Yorktown
From rotted floorboards to a growing mold colony, the results of water damage can be costly. The water damage restoration technicians at 911 Restoration have seen it all, and they understand the urgency of your situation.
You can call on our flood cleanup crew for any emergency need, including storm repair, leak detection, boarding up, roof repair, and emergency water removal. The moment they're on the scene, they leap into action with a streamlined system of evaluation and strategy for efficient water damage restoration.
They offer a free visual inspection for property owners so you understand the extent of your damages before the process begins. They secure any at-risk belongings by packing them out before flood cleanup. Then, they begin water extraction, test for structural damages, and repair anything that needs repairing from roof to drywall to hardwood floors. They bring in professional fans to dry out the area completely, and they follow up with mold inspection to make sure your property is secure against mold infestation.
If you're dealing with unexpected basement flooding, storm damage, sewage backup, or pipe burst in Yorktown, you may feel overwhelmed by the potential costs and destruction to a property you've worked so hard to protect. Our flood cleanup and mold inspection technicians know what you're going through. Be assured that you can hand every last worry over to them.
Call 911 Restoration of Virginia Peninsula now and breathe easy again.
Certified Mold Removal Company
If you need water damage restoration, odds are good that you need mold remediation, too.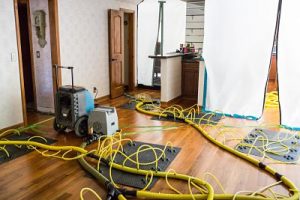 It doesn't have to be a disastrous pipe burst or basement flood. Even the most minor water damage can lead to mold on your walls, in your basement, on your ceiling…anywhere. If mold forms, you need a mold removal company with IICRC certified mold decontamination technicians.
Certification is extremely important because mold remediation is a delicate process. Mold can be hazardous to your health, especially if your home or business becomes infested with toxic varieties such as black mold. A certified mold removal company has staff members who are knowledgeable about the risks of each type of mold. They can handle mold remediation with the tools and caution necessary to decontaminate your property while disrupting the colony as little as possible to prevent the spread of mycotoxins.
After mold removal is complete, your cleanup technicians will take extra measures to dehumidify the structure where the growth occurred. If the mold damaged the surface on which it grew, mold remediation staff will even repair the destruction.
911 Restoration of Virginia Peninsula believes in doing more than simply eliminating the problem. Water damage restoration staff take extra steps to remove the cause of the problem and repair all resulting damages—no matter what they are—to ensure your property is left feeling better than new. They want to turn today's disaster into tomorrow's fresh start.
If you need water damage restoration or mold removal in Yorktown, call 911 Restoration of Virginia Peninsula today.
Servicing the cities of Chesapeake, Fort Eustis, Grafton, Hampton, Hampton City, Hampton Roads, Newport News, Norfolk, Poquoson, Seaford, Suffolk, Tabb, Williamsburg, Yorktown, Virginia Peninsula, and surrounding areas.