How to Protect External Pipes During the Winter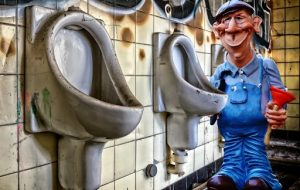 The cold weather during winters can be extremely troublesome for your external pipes and plumbing. The winter chills and the frost coming from fresh snowfall can damage your pipes and lead to excessive problems inside them, making you wonder how to protect external pipes during the winter. Winter weather and frost can even cause your pipes to burst open, leading to expensive leaks and repairs that will be a tad bit too hard for you to manage on a budget. 
Stopping your external pipes from suffering the brunt of the cold weather can be a tough job to do. The problems can be aggravated especially if there is no one around to turn off the water or work on the pipes. 
The best prevention and protection tip for external pipes during the winter season is to ensure that they are kept warm enough and remain above the freezing point for much of the winter season. 
In this article, we take a look at some of the tips you can follow to keep your external pipes safe during the winter season. The tips have been generated with due care and concern and will help safeguard your pipes in the worst of weather. 
Beyond Cold Weather 
It is a common misconception among homeowners today that external pipes only get damaged when exposed to cold weather. This is a false impression and does not entirely hold true in the world that we live in today. 
Your external pipes and plumbing can even get exposed to freezes and thawing during the summer seasons. Maintenance and care should be a year-round thing rather than a practice that you just keep limited to the winter season. 
Tips to Follow 
We now mention the tips you should follow to protect your external pipes from the cold. Keep an eye on these tips to make sure you don't miss out on anything. 
Keep Your Heat On 
If you or your tenants are leaving the house for a significant period of time, you should make sure to keep the property heated. It can be a tough job forcing your tenants to keep the heat inside the place on, especially if they are responsible for paying the bills, but the damage avoided by turning the heat on will benefit both of you. 
You just have to make sure that your tenants understand their benefit in the process as well and adhere to what you are asking from them. 
Allow Faucets to Drip 
While a dripping faucet is public enemy number one during the normal temperature, you can let your faucets drip for a while during the winter season. Turn your faucets on just a little bit to make sure that it keeps dripping gently. 
Allowing the faucet to drip through the night will help relieve some of the pressure from the pipes and will ensure that the pipes don't burst open. The pressure of cold icy water will not trouble the exterior walls outside your home, if the faucet is dripping and the water inside the pipes is running, rather than being stagnant in one position. 
Keep Cabinet Doors Open 
Your external and internal pipes often run through your cabinets, which is why it is a recommended practice to keep your cabinet doors open inside your home. The cabinet doors can be left open to ensure the heating from the rest of the house is passing inside the cabinets as well and is not letting things get too cold or out of control. 
The interior doors in your home should also be left open so that heat is running through the house at all times and isn't too hard to manage. 
Seal Up Holes and Cracks 
You should look to seal all holes and cracks across your house, which may allow hot air from inside the place a chance to escape out. Preferably use a sealant to close all holes and gaps so that it gets warm inside the house and so that all interior and exterior pipes remain safe and sound during the season.
Apply Heating Tape Over Pipes 
Heating tape works like a charm and can be the perfect way to seal your pipes before the winter season hits. Heating tape is basically an additional cover for your external pipes, just like you wear a jacket when the winter season arrives. 
The heating tip can be an excellent addition for external pipes, as it helps protect from the cold and minimizes thawing. 
Add Extra Insulation 
External pipes and other pipes located in basements and attics can also benefit from an extra layer of insulation. The extra layer of insulation ensures that pipes aren't exposed to any damage and keep on performing the way that you expect from them. Additional insulation can also help improve the overall temperature of your home. 
Repairing external pipes can be an extensive process if you don't have the right team available. 911 Restoration of Virginia Peninsula is just a call away for you! You can get in touch with us to perform a thorough inspection of your house and clear it up for future use.