Taking a Look AT NFPA Disaster Resiliency Codes & Standards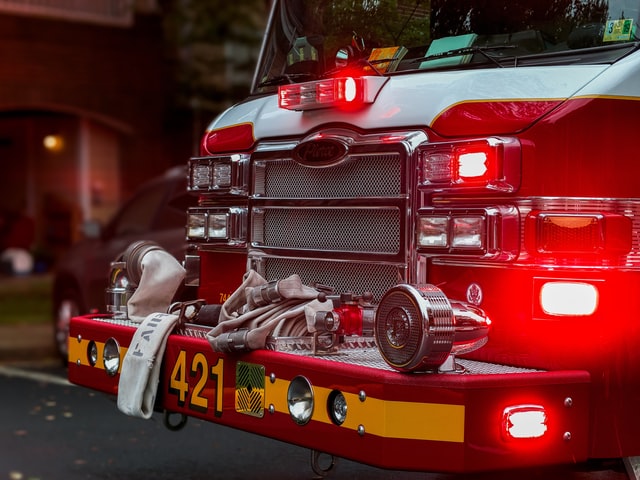 There are a number of codes and standards that disaster restoration services have to follow, particularly when dealing with fire damage restoration. One of the leading bodies that expert residential and commercial restoration crews follow is the NFPA's codes and standards. 
The organization has mapped these codes as a benchmark for all other codes and standards to help everyone identify the path forward and to ensure all the resilience concepts are incorporated. 
The primary focus of NFPA codes and standards originally pertained to fire damage restoration, with three main areas of consideration:
Fire damage from internal and external sources, i.e., to prevent the spread of fire in case of accidents or spontaneous combustion of fuels. 

Electrical safety to ensure minimal damages. 

Life safety of property occupants and of the respondents in case of an emergency. 
However, the introduction of the NFPA 5000 Building Construction and Safety Code (2002) expanded the standard, addressing other hazards, particularly those of natural hazards.
This article will go over other NFPA building codes and standards pertaining to the restoration and resiliency for disaster restoration. 
NFPA Codes for Disaster Restoration & Resiliency
Where fire prevention was one of the first goals for the NFPA, now it has transformed into damage mitigation and Disaster Resiliency. The standards thence derived aim to compliment this goal, becoming an integral part of the Resilience Engineering studies. 
According to the NFPA disaster restoration and resilience policy, this may mean three things:
The ability to prevent a disaster via materials that can withstand environmental and pressure

The ability to prevent a minor disaster from becoming a major disaster, or

The ability to recover from a disaster, i.e., turn a major disaster into a minor one and eventually, focusing on complete commercial and residential restoration altogether.
The PPD 8
The Presidential Policy Directive (PPD) 8 is a direct extension of this policy and the resilience definition(s) above, upon with the National Preparedness goal is created by Federal Emergency Management Agency (FEMA).
This plan involves actions taken to plan, train, mitigate, and manage disasters in the best possible way. This also includes actively being in touch with disaster restoration companies and ensuring that they are working towards the best interest of the nation – not just their own financial gains. 
The PPD 21
Similarly, the PPD 21 looks over the Critical Infrastructure Security and Resilience of a commercial or residential building to ensure that the structures are resilient. This standard charges the Department of Homeland Security (DHS) of ensuring all buildings are prepared for the changing natural environment and recovering from disasters rapidly. 
The DHS' efforts in response include:
The

National Infrastructure Protection Program (NIPP) 2013

(in partnership with CISA) and 

The

National Disaster Recovery Framework

(in partnership with FEMA) to ensure there are no disruptions in commercial activities due to natural disasters, accidents, deliberate attacks, and more. 
NIPP 2013
The primary focus of the NIPP 2013 is on the critical infrastructure of the United States, i.e.,
The physical and virtual assets

Information

Structures and more that is vital to the United States to maintain peace for the public and its integrity. 
This is where disaster restoration companies work in tandem with government bodies to ensure that security is interwoven with resilience in case of a disaster. Risk management also includes giving restoration companies strict rules to follow in case of a national emergency, such that their behavior sustains the integrity of the State and public's safety. 
National Disaster Recovery Framework (NDRF) By FEMA
This framework is distributed widely by FEMA and revolves around the concept of adaptation to changing conditions, i.e., structural resilience. According to the framework, the success of a disaster recovery process is dictated by the ability not just to minimize the damage a disaster does, but also its ability to withstand future disasters. 
It involves:
Rigorous assessment of structures

Understanding the vulnerabilities that a community may face

Conducting and communicating the risks to the community to all key players in the disaster restoration process. 

Implementation of the NIPP risk management framework 

Other hazard mitigation protocol implementation

Land use and urban planning strategy management
Other Codes
Other codes and standards to keep in mind include:
NFPA 1: Fire 

NFPA 2: Hydrogen Technologies 

NFPA 30: Flammable and Combustible Liquids 

NFPA30A: Motor Fuel Dispensing Facilities and Repair Garages 

NFPA 30B: Manufacture and Storage of Aerosol Products 

NFPA 42: Storage of Pyroxylin Plastic 

NFPA 52: Vehicular Gaseous Fuel Systems 

NFPA 54: National Fuel Gas 

NFPA 55: Compressed Gases and Cryogenic Fluids 

NFPA 57: Liquefied Natural Gas (LNG) Vehicular Fuel Systems 

NFPA 58: Liquefied Petroleum Gas 

NFPA 59: Utility LP-Gas Plant 

NFPA 70: National Electrical, and more. 
When looking for a disaster restoration company, it is important that you find one that adheres to and is familiar with all these code requirements. The goal is to ensure your own safety and that of others and to ensure safety in case of (and after) disasters. 911 Restoration of Virginia Peninsula is here to help you ensure disaster restoration and resilience for residential and commercial properties alike. Call us today to learn more!