Importance of a Good Emergency Restoration Company in Humid Areas Like Virginia Peninsula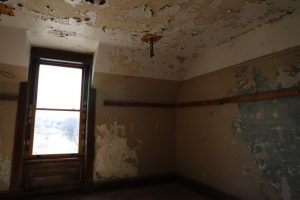 High humidity creates moist air that easily forms a thunderstorm. High indoor humidity levels can also cause molds to grow. If you are residing in humid areas like Virginia Peninsula, it's important to know about a reliable and honest local home restoration company.
In this article, we'll tell you how high humidity levels can cause safety hazards and how can home restoration companies help you.
How Can High Humidity Levels Cause Water Damage and Mold Growth?
On a hot and humid day, heavy rains occur that cause flash flooding. These heavy rainfalls are called pop-up storms and Air-Mass thunderstorms. When humidity levels are low, rainfalls reduce. The absolute humidity tells us much it is "likely" to rain. In order for rains to occur, the humidity levels have to be at 100%.
High humidity means more rain, and more rain means high chances of flooding and water damage. Even a little amount of water in the house can cause severe damages. However, heavy rains cause flash flooding that can cause severe structural damages to the house.
Water damage not only discolors painted walls, but the high indoor moisture levels can also lead to mold formation. Mold is the word that homeowners are scared of because it can cause serious health conditions, and in severe cases, causes a decrease in the property value.
If you don't fix water damage, it can lead to electrical damage in the house. If you have a basement, the situation can be disastrous. So, it's important to be extra cautious about the consequences. The stats show that homeowners who have basements are likely to experience some level of water damage in their lives. These damages can be in the form of water leaks, burst pipes, failed sump pumps, leaky walls, and broken plumbing.
So, it's safe to conclude that in high humid areas, one damage can lead to another in no time. When a house experiences water damage, it's important that you act quickly, or else you will have two disasters to worry about – water damage and mold.
The signs of water damage include a musty, earthy smell, bubbling or flaking of the paint, dark or wet spots, and pooling water. It's important for homeowners of the Virginia Peninsula to install moisture level detectors, so they can act quickly if the indoor moisture levels increase.
How Can Home Restoration Companies Help You with Water Damage Restoration and Mold Removal?
When you call home restoration companies, they run a thorough inspection to understand the level of problem you are dealing with. An emergency home restoration company not only helps you understand the cause of the problem, but the home restoration professionals also share ways you can prevent the problem in the future.
Home restoration experts are trained to deal with all four levels of water damage. Their job is to return your house to its original condition. They don't just work to restore houses after water damage and mold growth, they work in other conditions like fire and sewage backups.
When it comes to mold growth, it's recommended that you don't try to clean up your house on your own if the contaminated areas are larger than three feet. The home restoration companies clean your house in a way that you would never be reminded of the disaster again.
Mold growth can cause serious health illnesses. Mold allergy is the most common illness that mold formation causes. The symptoms of the allergy include wheezing, throat irritation, sneezing, and eyes and skin irritation. If you are dealing with something similar, it's important that you call an emergency home restoration company.
The restoration companies will clean and disinfect personal items, repair the water problems to prevent mold formation in the future, suppress dust, clean the affected areas, and remove the earthy and musty smell. Mold removal takes anywhere between a day to five days.
On the other hand, water damage restoration involves inspecting the house, removing the water, dehumidifying and drying the rooms, sanitizing, repairing the damages, and odorizing the house. Home restoration professionals also fix the cause of water damage and share tips, so you can prevent it in the future.
If you don't want to risk your health, it's best to call home restoration experts and not try charge of the cleanup. Oftentimes, when the damage is severe, homeowners are recommended to find temporary housing. However, if you hire a trusted and experienced restoration company, you can expect to move back to your normal life as soon as possible.
Looking for a Trained and Experienced Emergency Home Restoration Company in Virginia Peninsula?
Now that you know how important it is to know about a local home restoration company in humid areas like Virginia Peninsula, it's time to talk about the company that can be of great help to you. 911 Restoration of Virginia Peninsula is the local home restoration company you can blindly trust when it comes to restoring your home after damages like water damage, fire, and mold.
If you need sanitization services, the home restoration experts can help you with that too. The company's aim is to support you in times of need and help you move back to your house as soon as possible. They are available 24/7 to help you with any sort of damages your property is dealing with.
The local home restoration company carries IICRC certification and reaches your property within 45 minutes of the initial call. They offer round-the-clock services, so no matter what time it is, the home restoration professionals are always there to make necessary repairs to your house.
To ensure that you are able to get back to your normal life following a disaster, the company carries industry-level equipment. They offer the latest restoration solutions and ensure that you are not left alone in the time of need.